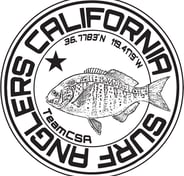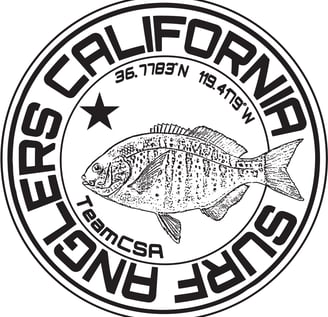 CALIFORNIA SURF ANGLERS
California Surf Angler's community group page or CSA Is the premier West Coast surf angling page on Facebook. The ORIGINAL and MOST ACTIVE PRIVATE Surf fishing page in CA! CSA facebook page was established in Feb. 2017.

This group is dedicated SPECIFICALLY for California Surf Fishing and the growth of the Surf Fishing community throughout the California coast. from North, Central and to South.

CSA is the only surf fishing page that supports charity organizations such as TAPS.org, Suicide Prevention Lifeline, A.H.A(Anglers Helping Anglers) Foundation, and runs fundraisers for Veterans, Active Duty, First Responders, Gold Star Families, covid victims, and other members of the community.

IG @californiasurfanglers.official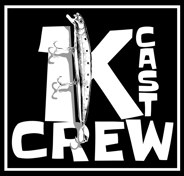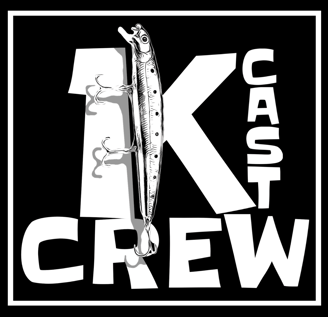 1K Cast Crew
The 1K Cast Crew page was originated by my friend Anthony Boaz Torres. Anthonys intentions were to create a place for us anglers to share our respect of the Lucky Craft Lure brand. Somewhere to post your catches, stories, techniques, and videos of you using a Lucky Craft Lure!
IG @1k_castcrew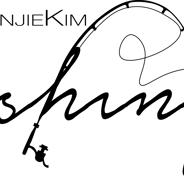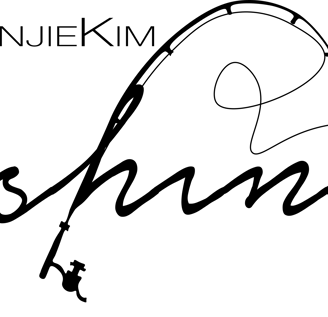 Benjie Kim Fishing
Benjie's vision is to teach and share techniques pertaining to all forms of fishing in Southern California - whether it be the surf hunting for halibut, pulling on pelagics offshore, or mini jigging for stocked trout, I love it all! Benjie's commitment is to learn and share while promoting positivity amongst all anglers!

IG @benjiekimfishing

https://www.youtube.com/c/BenjieKimFishing/videos

Something else fun that Benjie is doing. Join his subscription based community platform. For only $3 per month, you will get a discount on upcoming merch (It's coming!!), be eligible for regular giveaways (think Lucky Crafts, Phenix rods, Xtrada gear and MORE on the way), and gain access to exclusive livestreams for supporters. My first raffle/giveaway will happen after my 25th (edited) supporter!
Click here to check it out! buymeacoffee.com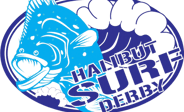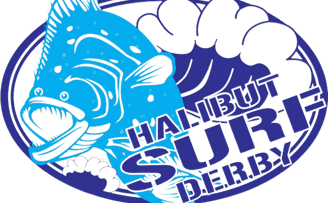 Halibut Surf Derby
Halibut Surf Derby is the West Coast's premier Halibut surf fishing tournament. For almost a full year anglers have a chance to go up against the best in 3 categories and two species(Halibut and Surf Perch). Both the largest fish and most fish per month are rewarded. Then finally at the end of the year, 2 anglers are awarded for larges fish of the year! All entries are submitted through Facebook posts making everyone envy the top anglers. I urge everyone to join!

IG @halibutsurfderby